Our gold- and burgundy-striped tallit has become a big hit. I noticed that this week we got four orders for this tallit within one week (from customers in Memphis, Reston, Houston and Boynton Beach).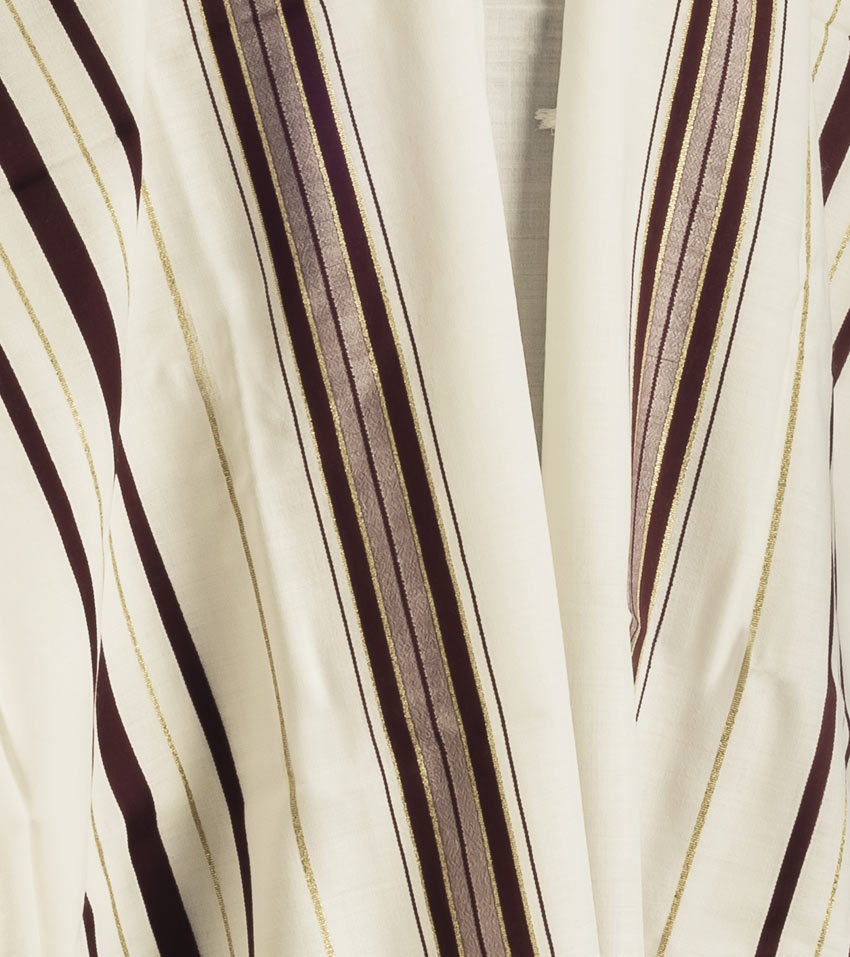 We used to sell a nice gray-striped tallit with burgundy pinstripes, but Mishkan Hatchelet stopped producing it. That meant the only tallits with red in them that we sold were not red-striped tallits, but hand-woven tallits with wine red or burgundy as the base color. And of course not all of our customers can afford a hand-woven tallit, and some prefer a traditional wool tallit with white as a base color, but they really like the burgundy striping.
I think the burgundy works well for those who want some color in their tallit, but not brash colors, and the gold complements the burgundy nicely. By the way, some people might describe the tallit striping as maroon, rather than burgundy — it's a close call.
Another tallit with burgundy striping is the Nitai Gray & Burgundy Striped Tallit, which has predominantly gray striping, with burgundy pinstripes.